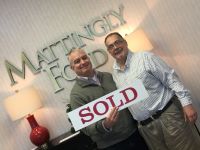 Daniel Ward
Sean's a great person all around, professional and a great friend. Sean has sold several of my properties over the past few years. Top Notch in my book!
Art Klein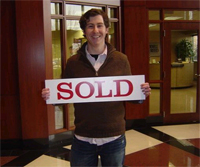 My agents were JP Pirtle and Jody Cooper they had great personalities and worked very hard to make sure I was completely satisfied. They offered attention to detail and I can not think of any way they could improve their customer service. I will definitely use J.P. Pirtle Realtor and his staff's services in the future. I couldn't be happier! Thank you JP
Rodney Gaines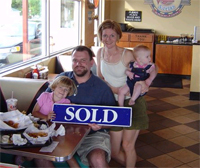 J.P bought our home so that we could buy our dream home!
Thanks JP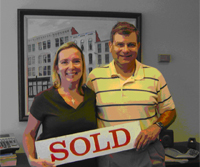 J.P's aggressive marketing plan and enthusiasm is what "sold" us on his company. We sensed that he would do whatever it took to put a SOLD sign on our home. He communicated with us frequently and offered helpful suggestions for making our home more attractive to potential buyers. J.P's aggressiveness, honesty and knowledge of the current market resulted in frequent showings and multiple offers. He was available whenever we needed to discuss the offers- even meeting us at the airport and writing on the hood of his car! I have to also mention Susan and Shannon they were great TEAM PLAYERS and we think they were super to work with too! Thanks JP!
Steve and Penny Medley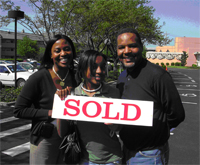 The team was aggressive and organized and available! From the introduction Sean Riley came across as knowledgeable and aggressive. It was clear he wanted my business. Throughout the process he gave good advice on how to show our home and was always a phone call away. Delivering a great offer in 2 weeks is simply outstanding in any market and is a testimony to Sean's abilities and the J.P. Pirtle TEAM APPROACH!
Marc and Adrianne Johnson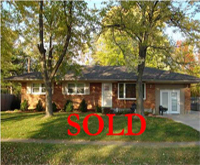 Our agent was JP Pirtle he was professional, experienced, and had a positive attitude! During our time with JP Pirtle Realtors it was evident they were knowledgeable and professional. They did a great job gathering information and informing us of what was going on. We appreciate their willingness to take calls on weekends and during non business hours. Their performance was outstanding. I would use this agent again and refer him to others! Thanks JP!
Paul and Margaret Coleman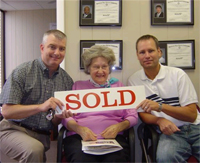 He is fast! I called about the ad in the paper saying "I buy houses." He came out and looked at the property and said "Ms Mooreman let me get it SOLD for you for more than I can offer you for it". and HE DID IN 4 DAYS….. He was honest and worked in my best interest and I am so grateful…. Thank you JP!!!!
Nola Mooreman

We interviewed several agents and it was a great decision to choose JP Pirtle. We could tell that nothing from the economy to the uniqueness of our property was going to be a challenge for JP. He had a positive attitude and not negative about the economy, his advertising abilities and constantly keeping the seller informed were his selling strategies. Also the agency having a team was a positive result. Thanks to JP and we have referred him to our friends with any real estate needs. Thanks JP!
The Wurzel's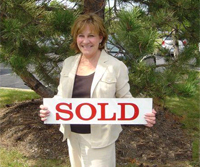 JP was very knowledgeable and I was given very personal service. He has a great team behind him. My house sold for what JP anticipated it would sell for and it SOLD while others are still for sale in my area. Thanks JP!
Nancy Spencer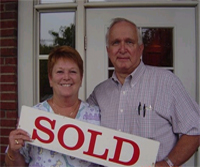 JP and his team were a pleasure to work with from the start to finish. We were told what we needed to do to get the house sold and we were updated on each showing of the home. JP and his team were able to sell our home even during a down real estate market. As their marketing plan says "more exposure equals more more showings equals more sales". Our experience could not have been better and we will recommend JP Pirtle to everyone! Thank you JP!
Cheryl and James White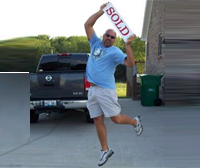 My experience made me jump for JOY! I was very satisfied with the service that I received from my agent (Andy Quiggins) as well as the entire staff at J.P. Pirtle Realtors. They all worked very hard to bring me a fair offer and a timely sale on my property. I will recommend my agent and the J.P. Pirtle Team to anyone who is thinking of listing their home! Thanks JP
Sean Mattingly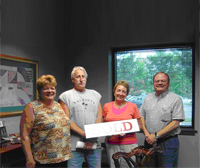 J.P. and his staff were very friendly and extremely helpful and informative. We were extremely satisfied with our service, in less than 4 weeks everything was completed! We were pleased with the entire process and all the employees were helpful and kept us informed of what was going on, we would definitely use J.P. Pirtle and his staff again! Thank you J.P.
The Tuttle and Heitzman Families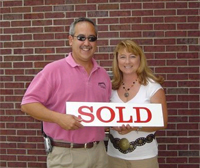 We had a great experience with JP! In a tough market when he listed our home he assured us that his MARKETING PLAN would get it sold. We had immediate traffic. JP told us what we needed to do to get it ready and GONE.... We closed and couldn't be happier with JP and the entire staff.... Thanks JP
Nick & Sharon Heady
JP and his entire staff work extremely hard to sell your home. They are knowledgeable of the Real Estate business and do everything possible to sell your home for TOP DOLLAR. The best thing about JP Pirtle Realtors is that everyone takes a personal interest in you and they are always willing to help. Thanks JP!
The Dawson Family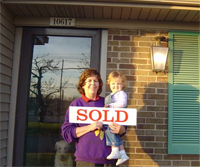 J.P. Pirtle bought our house so we could buy the condo of our dreams! We would not be in the home we love if it werent for J.P. and his wonderful program! Thank you J.P.
L Adams